Dear authors and editors,
Do any of these situations sound familiar:
| | |
| --- | --- |
| • | I want to self - publish my own books or magazines on the iPad or ereaders but don't know where to start. |
| • | I've tried to learn programming languages, but it's too complex and complicated. I'm a writer, not a programmer! |
| • | I have done some research on the cost for software and publishing, but I'm worried it will be too expensive to complete the project. |
Surely you can recognize yourself in some of these questions a little.
So you ask:
Is there a way to create professional ebooks and publish iPad apps without programming and with minimal investment - all on your own?
The answer: Yes!
In this free guide you will learn everything you need to know about getting your project started - and finished! Learn how you can start a new business or simply publish your eBook or iPad magazine app to a broad audience - and all this without the need of programming.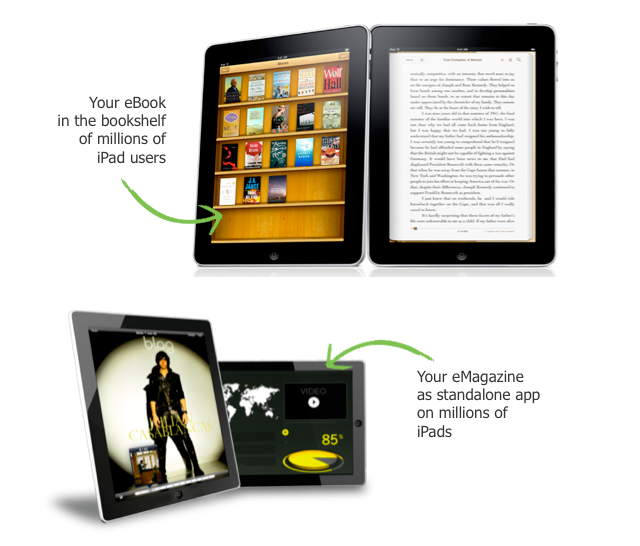 In this free guide from publishing expert Jay Nelson, you will learn how to:

• Prepare your project properly with the right tools for success

• Create eBooks properly and get them into the Apple iBookstore

• Publish your own eMagazines and create iPad apps for the App Store

• Break-even faster with the best tools and the right strategy
Whether you are looking to self-publish magazines, journals, newsletters, books, or other publications, this guide is intended to help you understand the current Digital Publishing landscape.
The Guide walks you through the most popular formats currently in use for digital publications, how to convert or create those publications, and gives a breakdown of their costs. It also describes several ways to distribute and market your digital publications.
In addition to this free guide, you will receive emails with more tips and links to professional video tutorials so you get all the support you need during your work.
We wish you success in implementing your own digital publications and look forward to your feedback!
Your iPad Publishing Team
Quark Software Inc.

Please fill out the form below to get access to the FREE guide:
By supplying my contact details I agree that Quark Software Inc. may contact me by e-mail, telephone or post to provide me with infromation on products and services. THERE ARE NO COSTS. You just get the free guide in PDF and ePUB format and you will receive more useful tips by email. You can unsubscribe our emails at any time.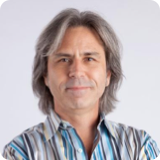 About the author:
Since 1992, Jay Nelson has enjoyed creating Design Tools Monthly, the executive summary of graphic design news.
Earlier in his career, he owned a graphic design studio and training company, and managed both a printing company and a prepress service bureau. Jay contributes regularly to Macworld and Photoshop User magazines, serves as editorial director of PlanetQuark.com and authored the QuarkXPress 7 and 8 training titles for Lynda.com.
In his spare time, he leads the Colorado Macintosh User Group (aka Boulder Mac Maniacs) in all manner of madness and mayhem.